Top Story
Plenty has been written about American workers' failure to plan adequately for retirement. Their employers seem to be doing an even worse job.
1 thru 10 of 12015 Stories
If President Donald Trump declares an emergency to build the wall with Mexico, he still needs money to pay for it. And shifting money from other accounts to deliver the $5.7 billion he wants is not without political problems.
By Sunday, Trump's Commerce Department is expected to issue an opinion on whether auto imports endanger U.S. national security enough to justify such import taxes. Trump would then have 90 days to decide whether to impose them.
Bank officials and others urged Congress on Wednesday to fully open the doors of the U.S. banking system to the legal marijuana industry, a change that supporters say would reduce crime risks and resolve a litany of challenges for cannabis companies.
Medicare Advantage enrollees get a new, second chance to find the right health coverage this year.
Amazon jilted New York City on Valentine's Day, scrapping plans to build a massive headquarters campus in Queens amid fierce opposition from politicians angry about nearly $3 billion in tax breaks and the company's anti-union stance.
Captivated by a handful of liberal superstars, the Democrats are venturing where the party has long feared to tread: Steep taxes on the rich. Abolishing an immigration enforcement agency. And proposing a sweeping Green New Deal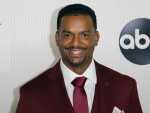 "The Fresh Prince of Bel-Air" star Alfonso Ribeiro has been denied a copyright for the "Carlton" dance, which he's suing two videogame makers over.
Another shutdown has been averted, but a new confrontation has been ignited: President Donald Trump's plan to bypass lawmakers and declare a national emergency to siphon billions from other federal coffers for his wall on the Mexican boundary.
A compromise on border and immigration enforcement cleared Congress on Thursday, giving President Donald Trump just a sliver of the money he wanted for his border wall.
Italian brand Prada said Wednesday it is forming a diversity council to "elevate voices of color within the company and fashion industry at large," a move that follows accusations of racism in the luxury fashion world.
1 thru 10 of 12015 Stories