Top Story
Poor defendants who can't pay are jailed, clogging local lockups with people who in many cases have not been convicted of any crime and putting others on a probation that does...
1 thru 10 of 13072 Stories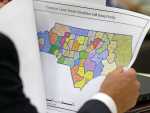 A North Carolina state court trial on whether legislative districts are illegal partisan gerrymanders starts just weeks after the U.S. Supreme Court ruled it wasn't the purview of federal courts to decide if boundaries are politically unfair.
A man sentenced to life in prison on federal hate crime charges for deliberately driving his car into anti-racism protesters during a white nationalist rally in Virginia is set to face a state judge who could add another life sentence, plus 419 years.
An anti-Brexit activist who won a major legal case against the British government said Sunday she will go to court again if the next prime minister tries to force the U.K. out of the European Union without a deal.
This year is on pace to be one of the hottest on record, again, and the trend may only accelerate as President Donald Trump loosens policies meant to combat climate change. But some investors are attuned to the dangers.
Facebook may be close to putting a Federal Trade Commission investigation behind it. But it faces a variety of other probes in Europe and the U.S., some of which could present it with even bigger headaches.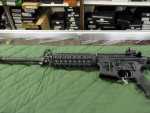 Dozens of Christchurch gun owners on Saturday handed over their weapons in exchange for money, in the first of more than 250 planned buyback events around New Zealand after the government outlawed many types of semi-automatics.
A nonprofit foundation set up by Democratic presidential candidate Joe Biden that relied on health care world partnerships to speed a cure for cancer has suspended its operations, it announced Monday.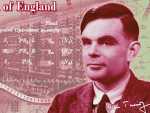 Codebreaker and computing pioneer Alan Turing has been chosen as the face of Britain's new 50 pound note, the Bank of England announced Monday.
Federal prosecutors, preparing for a bail fight Monday, say evidence against financier Jeffrey Epstein is growing "stronger by the day" after several more women contacted them in recent days to say he abused them when they were underage.
None of these is legit, even though they were shared widely on social media. The Associated Press checked them out. Here are the real facts.
1 thru 10 of 13072 Stories