1 thru 10 of 6573 Stories
Along a bustling four-lane highway that winds through the north Georgia mountains, an unassuming wooden structure breaks the monotony of churches, billboards and stores selling kitschy knickknacks.
Johnson & Johnson has agreed to a $117 million multistate settlement over allegations it deceptively marketed its pelvic mesh products, which support women's sagging pelvic organs.
The Aids Healthcare Foundation (AHF) called on October 5 for Gilead Sciences Inc. to cut prices of pre-exposure prophalaxis drug Descovy. The new medication,was recently FDA approved amid controversy concerning its limited lab testing demographics.
British Prime Minister Boris Johnson's career of disdain for the European Union was a thing of the past on Thursday as he and the bloc's leaders celebrated their long-sought Brexit deal.
From a humble start of leaving the world of finance to write a beauty blog, Huda Kattan now has become one of the most recognizable names in makeup around the world.
When the nation's largest utility warned customers that it would cut power to nearly 2 million people across Northern California, many rushed out to buy portable generators, knowing the investment could help sustain them during blackouts.
British Prime Minister Boris Johnson was to brief his Cabinet Sunday on the progress of last-minute Brexit talks with the European Union, amid signs of progress but also deep-seated skepticism about the chances of a deal.
Alaska Airlines and American Airlines will scale back their mileage plan partnership early next year.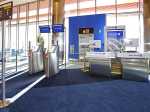 United Airlines is the third and final U.S. airline to give up plans to return a grounded Boeing plane to service this year.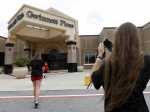 Most of the Georgia mall heavily featured in the latest season of Netflix's "Stranger Things" is going up for sale.
1 thru 10 of 6573 Stories