1 thru 10 of 6402 Stories
Newly released federal data shows how drugmakers and distributors increased shipments of opioid painkillers across the U.S. as the nation's addiction crisis accelerated from 2006 to 2012.
The European Union is opening an antitrust probe into U.S. online shopping giant Amazon to see whether it uses data from independent retailers to gain an edge in the market.
Big Tech faced tough questions Tuesday as federal lawmakers focused on issues of potentially anticompetitive behavior by technology giants and expressed bipartisan skepticism over Facebook's plan for a new digital currency.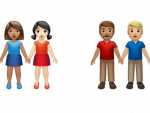 Apple and Google are rolling out dozens of new emojis that of course include cute critters, but the tech giants also continue to push the boundaries of inclusion and diversity.
President Donald Trump signed an executive order Monday that will require federal agencies to purchase products using more American components.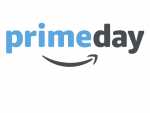 The company's fifth annual Prime Day now stretches two days, Monday and Tuesday, invented as an effort to try to drum up sales during sluggish summer months and sign up more users for its Prime loyalty program.
Education Secretary Betsy DeVos said Monday that a movement to boycott Israel has become a "pernicious threat" on college campuses and is fueled by bias against Jews.
Facebook may be close to putting a Federal Trade Commission investigation behind it. But it faces a variety of other probes in Europe and the U.S., some of which could present it with even bigger headaches.
A nonprofit foundation set up by Democratic presidential candidate Joe Biden that relied on health care world partnerships to speed a cure for cancer has suspended its operations, it announced Monday.
None of these is legit, even though they were shared widely on social media. The Associated Press checked them out. Here are the real facts.
1 thru 10 of 6402 Stories