1 thru 10 of 3655 Stories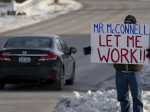 Senate leaders agreed to hold votes this week on dueling proposals to reopen shuttered federal agencies, forcing a political reckoning for senators grappling with the longest shutdown in U.S. history.
When home sales weaken, prices typically do, too, and buyers benefit. Not quite this time.
Most U.K. business groups fear a "no-deal" Brexit will cause economic chaos by ripping up the trade rulebook and imposing tariffs, customs checks and other barriers between the U.K. and the EU, its biggest trading partner.
"Medicare-for-all" makes a good first impression, but support plunges when people are asked if they'd pay higher taxes or put up with treatment delays to get it.
Venezuela's re-invigorated opposition faces a crucial test Wednesday as it seeks to fill streets nationwide with protesters in an appeal to the military and the poor to shift loyalties that until recently looked solidly behind President Nicolas Maduro.
People who can't afford funerals and burials are left with the cheapest option: Cremating their loved one's remains and leaving it to a funeral home to dispose of them.
Wealth inequality around the world is "out of control" and doing particular harm to women, anti-poverty campaigner Oxfam warned Monday ahead of the annual gathering of business and political leaders in the Swiss ski resort of Davos.
GoFundMe, the largest online, crowdsourced fundraising platform, says contributors have raised more than $5 billion, all told, from 50 million donations in the eight years it has been in business.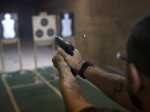 Changes in Brazil's gun laws are a potential boon for major gun makers. On Bolsonaro's first day in office earlier this month, stocks of gun manufacturer Forjas Taurus jumped 30 percent. But for others the changes are terrifying.
The world economy absorbed more bad news Monday: The International Monetary Fund cut its growth forecast for 2019. And China, the world's second-biggest economy, said it had slowed to its weakest pace since 1990.
1 thru 10 of 3655 Stories