The Environmental Protection Agency's internal watchdog urged the agency on Thursday to look into recovering $124,000 in premium travel charges for former EPA head Scott Pruitt and his bodyguards.
Walmart warned on Thursday that higher tariffs on imports from China will mean higher prices.
Faced with the Trump administration's 25% tariff on imports from China, Ruth Rau is looking to other countries to manufacture baby and toddler toys.
America's baby bust isn't over. The nation's birth rates last year reached record lows for women in their teens and 20s, a government report shows, leading to the fewest babies in 32 years.
Shares in travel agency Thomas Cook slumped 17 percent after it reported a 1.5 billion pound ($1.9 billion) half year pre-tax loss and warned Brexit uncertainty was prompting travelers to delay bookings.
Britain's chief Brexit minister says Britain will be faced with a choice between a no-deal EU exit and remaining in the European Union if lawmakers reject Prime Minister Theresa May's flagship Brexit bill next month.
For many Americans, President Donald Trump's trade war may soon get very real. Companies are already bracing for the fallout.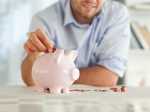 Retirement experts frequently recommend working longer if you haven't saved enough. But you may not realize just how powerful a little extra work can be.
Paperwork is one of the easiest areas to let a mess build and one of the more challenging categories to tackle. That's in part because it's difficult to make a lot of decisions. And the stakes feel higher when it comes to financial documents.
Some research suggests rising sea levels and flooding brought by global warming are harming coastal property values. But by how much is an open question.