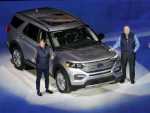 Ford's aging Explorer big SUV is getting a major revamp as it faces growing competition in the market for family haulers with three rows of seats.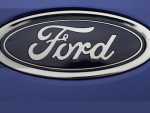 Ford Motor Co. says it is cutting jobs in Europe in a wide-ranging restructuring as it focuses on its most profitable models and shifts production towards electric cars.
Nissan is showing the beefed up version of its hit Leaf electric car as the Japanese automaker seeks to distance itself from the arrest of its star executive Carlos Ghosn.
One of China's major cities has reached an environmental milestone: An almost entirely electric-powered taxi fleet.
Route 66 has been named as the most Instagram-worthy road trip in the world, according to Brits.
CEO Elon Musk said Monday on Twitter that the company will start production in China of its Model 3 and a planned crossover by the end of the year.
Here are seven of today's lowest-priced cars that deliver good fuel economy and have features to ensure your sanity on long drives.
Tesla made about 9,300 more vehicles than it delivered last year, raising concerns among industry analysts that inventory is growing as demand for the company's electric cars may be starting to wane.
The average monthly payment for a new car is hovering around $530. Edmunds thinks you can do better than average, and here's the proof: Four vehicles that Edmunds editors rank highly and that cost about $399 a month to purchase or lease.
More than three years after the government took over management of recalls involving dangerous Takata air bag inflators, one third of the recalled inflators still have not been replaced.