So, Regina King walked into a 99-cent store. And what'd she get? A prophecy on her life.
Colton Underwood, the current bachelor on ABC's "The Bachelor," is making headlines this week after saying he left a charity event because he was "grabbed and touched inappropriately" by fans.
Hip-hop icon Lil' Kim slayed as a blonde at The Blonds, performing her new song "Go Awff" to close the design duo's New York Fashion week show inspired by "Scarface" and other classic gangster movies.
Chicago police said Thursday night that local media reports that the attack against "Empire" actor Jussie Smollett was a hoax are unconfirmed.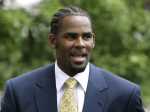 Attorney Michael Avenatti said Thursday that he has given Chicago prosecutors new video evidence of R&B star R. Kelly having sex with an underage girl.
Steven Spielberg, Lady Gaga, Spike Lee and Glenn Close have a message for Supreme Court Justice Ruth Bader Ginsburg: Get well soon.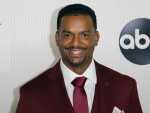 "The Fresh Prince of Bel-Air" star Alfonso Ribeiro has been denied a copyright for the "Carlton" dance, which he's suing two videogame makers over.
Detectives are interviewing two "persons of interest" who surveillance photos show were in the area of downtown Chicago where "Empire" actor Jussie Smollett said he was attacked last month, police said Thursday.
"Empire" actor Jussie Smollett has responded to critics who question his report about being attacked in downtown Chicago last month, saying it was "ridiculous" to think he would lie.
Actor Jussie Smollett says he's "pissed off" that some have doubted his claims about being attacked outside his Chicago apartment last month.