1 thru 10 of 3516 Stories
A new Prince album featuring his versions of songs he wrote for other artists will be released in June.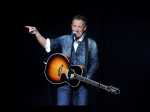 Fresh off his Broadway run, New Jersey's Bruce Springsteen looked West for inspiration on a new album he's planning to release on June 14.
What else would you expect from Madonna at this point?
Like a parting gift, O'Riordan left enough strong vocals on the demos that the Cranberries were able to fashion them into their eighth and final album, "In the End," out Friday.
Sheryl Crow has released a political and spiritual song about war featuring vocals from the late Johnny Cash that will be featured on what she says is her last album.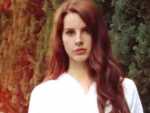 EDGE turned to our community of more than 200,000 Facebook followers and asked what artists and songs give you inspiration. The response was overwhelming! Here are some of your favorite picks.
Madonna and Colombian singer Maluma will bring their new collaboration to life when they perform at next month's Billboard Music Awards.
The Yankees have suspended the use of Kate Smith's recording of "God Bless America" during the seventh-inning stretch while they investigate an allegation of racism against the singer.
Fleetwood Mac has announced rescheduled dates for its North America tour that were postponed earlier this month because singer Stevie Nicks had the flu.
Madonna's new single "Madelín," featuring reggaeton artist Maluma, is now streaming online and on YouTube.
1 thru 10 of 3516 Stories