Even as his U.S. career seemingly winds down amid accusations of sexual harassment, opera legend Placido Domingo remains on the bill of a host of European opera houses. But cracks, even if slight, are beginning to show in his support.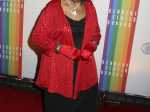 International opera star Jessye Norman never forgot her home in a small Southern U.S. city. And Augusta, Georgia, never forgot her.
With the Cabaret Convention coming up at Lincoln Center, EDGE contributor looks at some of the performers who he has seen recenty & will likely turn up at the event.
Sam Smith revealed they're working on their new album.
Wilco's latest album poses questions about how happiness and fulfilment, and their opposing forces, inform our fears, perceptions, and experiences of the world around us.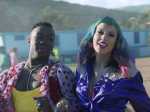 Queer musician Heloise Letissier, better known as Christine and the Queens, is calling out Taylor Swift for her use of queer culture in her LGBTQ music video for her song "You Need to Calm Down."
Having played nearly every corner of the Earth in a nearly 50-year career, the rock band Kiss is taking its show to a new place _ under the sea, where they will perform for great white sharks and eight fans separated from them by a small submarine.
Twitter has removed a tweet from President Donald Trump that featured an edited Nickelback music video clip that took aim at former Vice President Joe Biden.
Lady Gaga isn't the most active pop star on Twitter so when she does tweet, fans freak out — especially when it comes to new music.
If Ken Burns' recent documentary inspires music fans to hit the road, here are a few spots that you can visit that have been etched into country music lore and history: