Madonna's new single "Madelín," featuring reggaeton artist Maluma, is now streaming online and on YouTube.
Beyoncé has surprised her fans by releasing a soundtrack to her Netflix documentary "Homecoming."
Singer Tori Scott made a splash last time she appeared at Oberon. Now the singer, who has been compared with Bette Midler, returns to the Cambridge venue for her new show "Tori Scott is Pickled!" EDGE caught up with the cabaret star to find out just why.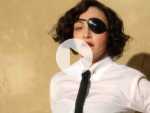 Madonna is gearing up for a new album release.
This makeshift concert more than rose to the orchestra's usual high standards, and that it was pulled together at short notice is credit to the orchestra's flexibility and professionalism.
Much of Ben Platt's debut album "Sing to Me Instead" is inspired by past loves, but he laughs at the notion that he could be pulling a Taylor Swift.
Etheridge's compelling fifteenth studio album caps a ten-year period of musical detours that return the artist to rock and roll.
An Austrian music festival is apologizing to British grime artist Stormzy, who pulled out of an appearance after accusing security staff of racial profiling.
One day before the East Coast premiere of the opera "The Handmaid's Tale," author Margaret Atwood and composer Poul Ruders to WBUR CitySpace at the Lavine Broadcast Center to discuss the novel's operatic adaptation.
No artist has more No. 1 hits on the Billboard Hot 100 chart than Mariah Carey, so it's only fitting that the singer will receive the Icon Award at the 2019 Billboard Music Awards.