1 thru 10 of 4426 Stories
Actor Jussie Smollett's character on "Empire" will be removed from the final two episodes of this season in the wake of his arrest.
The producers of the TV show "Empire" say Jussie Smollett's character will be removed from the final two episodes of this season.
Fox Television says "Empire" actor Jussie Smollett "continues to be a consummate professional on set" and it has reiterated that he's not being written out of the show.
TMZ is reporting that Jussie Smollett's scenes in the upcoming season of "Empire" on Fox will be cut due to the controversy surrounding his alleged attack.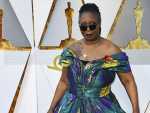 A tweet has sparked a wild theory that Whoopi Goldberg is the secret host of the 91st Academy Awards Sunday.
The Supreme Court is staying out of a lawsuit involving the television show "Empire."
Entering its second season on truTV this week, the part sketch show part crafts/cooking show "At Home with Amy Sedaris" is the perfect platform for its titular star and all her comedic gifts.
The actor sported a T-shirt that said "Protect Trans Kids" as he introduced musical guest Gary Clark Jr.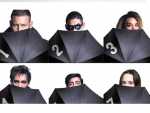 Netflix's "The Umbrella Academy," which is now streaming, is the company's answer to its Disney/Marvel problem.
Producers of the television drama "Empire" are disputing reports that Jussie Smollett's character is being written off the show.
1 thru 10 of 4426 Stories