A personal account of how medical bills can amplify the struggle families face during a critical illness.
The federal government's new rule requiring hospitals to post prices for their services is intended to allow patients to shop around and compare prices, a step toward price transparency that has generated praise and skepticism.
Matt Gleason had skipped getting a flu shot for more than a decade. This year, he decided to get one, but after a fainting spell and a 911 call from his colleagues, the bill came in at nearly $4,700.
GoFundMe, the largest online, crowdsourced fundraising platform, says contributors have raised more than $5 billion, all told, from 50 million donations in the eight years it has been in business.
Challenging the Trump administration on a top consumer issue, leading congressional liberals are proposing legislation that would radically reduce U.S. prescription drug bills by linking prices to lower costs in other countries.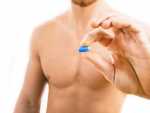 One of the country's largest insurance providers has agreed to stop denying all forms of insurance, including life and long-term care insurance, to Massachusetts residents using the HIV prevention medication Truvada.
One in four Americans reported in a recent poll that the high cost of health care is the biggest concern facing their families.
Philip Sasser had a familiar, sinking feeling when he saw the yellow envelope in his mailbox. He figured it was another past-due medical bill, but it turned out to be quite the opposite.
The booming $1.8 trillion Texas economy rivals that of many countries and puts the state at the top of a host of rankings. But the familiar Texas braggadocio disappears when it comes to health care.
After a federal judge ruled that the Obama-era health overhaul was "invalid," President Donald Trump is looking to congressional leaders to come up with a replacement.