When it comes to buying a new car, the latest and greatest may not be the most dependable.
The Venezuela migration crisis has now entered a new stage in which many of those fleeing their country's devastating economic downturn and political turmoil are increasingly unlikely to return, a United Nations special envoy said.
Children are growing up in a warmer world that will hit them with more and different health problems than their parents experienced, an international report by doctors said.
Rising global temperatures are worrying truffle hunters around in the Italian town of Alba, where the most prized specimens can fetch twice the price of gold.
Former Ukrainian Ambassador Marie Yovanovitch's impeachment testimony on Friday spotlighted the role of conservative media in her downfall and the chilling reminder that she remains a social media target.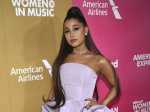 Singer Ariana Grande is telling her fans that she has a bad sinus condition that has made her "very sick" and might force her to cancel upcoming shows on her world tour.
Elizabeth Warren pushed back against critics of her newly released plan to phase in implementation of a single-payer health care system.
Bernie Sanders was greeted with booming cheers at a gathering of California Democrats Saturday, underscoring his popularity with the party's liberal base as he looks to capture the biggest prize in the presidential primary season next year.
Six men have been charged after a shooting at a New Jersey high school football game that critically wounded a 10-year-old boy and sent players and the packed crowd fleeing in panic.
Colin Kaepernick's saga took another surreal turn Saturday.