1 thru 10 of 6050 Stories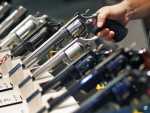 When gunmakers and dealers gather this week in Las Vegas for the industry's largest annual conference, they will be grappling with slumping sales and a shift in politics that many didn't envision two years ago.
The Chinese model in widely derided advertisements for Italian fashion line Dolce & Gabbana has apologized for her appearance in the campaign.
Germany's biggest rail company, under fire for its unpunctual service, is trying to mollify one disgruntled commuter by buying her "delay scarf."
As allegations mount, family members who made their fortunes well before OxyContin even went on the market have sought to distance themselves from their relatives.
Microsoft says it will devote $500 million to address a problem its own success helped create: The severe need for affordable housing in the Seattle area.
Multiple outlets have reported that Sony Music has dropped embattled R&B star R. Kelly from its roster.
A tribute to thousands of rescue and recovery workers who labored in the ruins of the World Trade Center is taking shape in Vermont, where workers are chipping at and chiseling slabs of granite.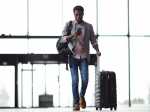 Even at the dawn of the jet age, airlines had trouble moving people and bags through airports — and they still do. It's unclear that bigger airports serving ever more passengers will have an easier time than their smaller, less crowded predecessors.
The makers of Budweiser, Coors and other large-scale brewers are placing their bets on cannabis as a way to fight saturated markets and shifting consumer trends.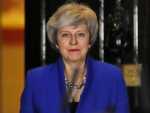 British Prime Minister Theresa May is reaching out to opposition parties and other lawmakers Thursday in a battle to keep Brexit on track after surviving a no-confidence vote.
1 thru 10 of 6050 Stories