1 thru 10 of 2543 Stories
A New York-LA-based medical services company published a survey of penis size by state.
For what is believed to be the first time in its 92-year run, "Parents" Magazine has put a same-sex couple on its cover. What's less surprising is the response that the anti-LGBTQ group billing itself as "One Million Moms" has had.
If the famous Disney Imagineers provide the "wow" factor with their fantastical feats of engineering on rides and attractions, it's the entertainment division that provides Disney World's heart.
Grindr's LGBTQ news website is no more.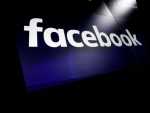 The local news industry hasn't been the subject of much good news itself, lately.
CBS News "Sunday Morning" correspondent and humorist Mo Rocca has his own spin on obituaries.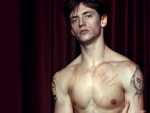 "Take Me to Church" dancer Sergei Polunin's homophobic social media posts and public praise of Russian president Vladimir Putin reportedly lost him a plum dance role in Paris.
Lady Gaga is poised to win not just one but two awards, for best actress in a drama and for the song "Shallow," from "A Star Is Born."
The Golden Globe Awards is set to feel like a major evolution from its 2015 broadcast, when comedian Margaret Cho's appearance as a North Korean film journalist who spoke in heavily accented English was slammed by some as awkward and racist.
The Entertainment Software Association reported this year that 45 percent of U.S. gamers are female, yet women make up a scant portion of the professional esports player pool.
1 thru 10 of 2543 Stories