Top Story
Snctm introduces its first-ever Masquerade party in Miami, expanding the members-only erotic brand's reach during premier art exhibit festival Art Basel Miami Beach, December ...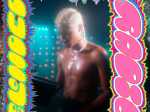 Frank Ocean's Blonded brand is set to host a queer club night called PrEP+, so named for the HIV prevention drugs, and to imagine what the 80s would have been like if PrEP had existed then.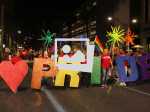 Downtown Las Vegas celebrated its largest Pride yet, with a fabulous nighttime parade and a day and a half of festival fun.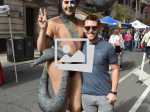 The Gayborhood was all a flutter with their annual Outfest celebration! With over 55,000 people in attendance, vendors and sponsors lined along the streets, performers on stage, and the award presentations, a fabulous day was had by all.
Over 30,000 members of the LGBTQ community donned their red t-shirts and rainbow mickey ears for the 22nd annual Disney Gay Days Anaheim, where the happiest place on earth became the gayest place on earth.
Gay Days Anaheim held their Plunge pool party for those who needed a break from the hot California sun and wanted to enjoy the cool water, great music, cold drinks and hot Mermaid and Merboys!