1 thru 10 of 4235 Stories
Texas Gov. Greg Abbott has signaled he will sign legislation that Republicans say is a defense of Chick-fil-A and religious freedom, but gay lawmakers sometimes tearfully railed against it on the House floor as a license to discriminate.
As Mexico City's 9 million residents sleep in the pre-dawn darkness, busy hands are already preparing the day's corn tortillas in the small kitchen of Molino El Pujol.
The business is still in its infancy, with the biggest players — Blue Apron and HelloFresh — less than a decade old. But they're facing serious challenges from restaurant and grocery delivery services, smaller niche players and even home chefs.
It's nacho average hotel. Taco Bell is taking over a hotel in Palm Springs, California, for three nights this August.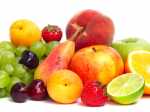 For the first time, a large experiment suggests that trimming dietary fat and eating more fruits and vegetables may lower a woman's risk of dying of breast cancer.
A California cafe is brewing up what it calls the world's most expensive coffee — at $75 a cup.
Nikole Goncalves offers her tips and tricks for healthy morning eating and exercise.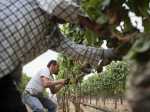 "Harvest Season," a new PBS documentary, examines the contributions of Mexican Americans in the wine industry of California's Napa Valley.
UNICO 20º87º's Superbia Summer returns for its second year of exceptional food, mixology and entertainment
A famous South American chef says he was stopped as he brought 40 piranhas in a duffel bag through Los Angeles International Airport.
1 thru 10 of 4235 Stories