1 thru 15 of 8105 Stories
Out California state senator Scott Weiner has proposed legislation that would bring equality to a law regarding the state's sex offender registry. But trolls from the conspiracy website QAnon have targeted him with anti-LGBTQ harassment.
President Donald Trump has ordered a sweeping but vague ban on dealings with the Chinese owners of popular social media apps TikTok and WeChat on security grounds, a move China's government criticized as "political manipulation."
The online bond hearing for a Florida teen accused of hacking prominent Twitter accounts was interrupted Wednesday by rap music and pornographic videos from users who apparently disguised their names.
Facebook has deleted a post by President Donald Trump for violating its policy against spreading misinformation about the coronavirus.
President Donald Trump's demand that the U.S. government get a cut from a potential Microsoft purchase of TikTok is the latest unprecedented scenario in an unprecedented situation.
Earlier this year, Grindr introduced a new feature that allows users to talk about all kinds of topics. But dick pics prevail in the "Circle" channels.
Microsoft confirmed Sunday it is in talks with Chinese company ByteDance to acquire the U.S. arm of its popular video app TikTok and has discussed with President Donald Trump his concerns about security and censorship surrounding such an acquisition.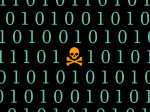 Federal authorities say one of the gravest threats to the November election is a well-timed ransomware attack that could paralyze voting operations.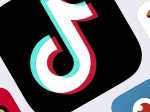 Microsoft is in advanced talks to buy the U.S. operations of TikTok, the popular Chinese-owned video app that has been a source of national security and censorship concerns.
President Donald Trump said he will take action as soon as Saturday to ban TikTok, a popular Chinese-owned video app that has been a source of national security and censorship concerns.
Big Tech continues to steamroll through the pandemic, and strong gains for some of the market's most influential companies on Friday helped Wall Street close out its fourth straight winning month.
A British man, a Florida man and a Florida teen were identified by authorities Friday as the hackers who earlier this month took over Twitter accounts of prominent politicians, celebrities and technology moguls.
Congressional lawmakers finally got a chance Wednesday to grill the CEOs of Big Tech over their dominance and allegations of monopolistic practices that stifle competition.
Holocaust survivors around the world are lending their voices to a campaign launched Wednesday targeting Facebook head Mark Zuckerberg, urging him to take action to remove denial of the Nazi genocide from the social media site.
When asked about the new Internet sensation he helped cultivate, President Donald Trump called Dr. Stella Immanuel "impressive" for pushing hydroxychloroquine. Did you also known she's a homophobe?
1 thru 15 of 8105 Stories