1 thru 10 of 8764 Stories
Former One Direction member turned film star Harry Styles is in talks to star as the gay titular character in Amazon Studios' as-yet-untitled adaptation of the novel "My Policeman."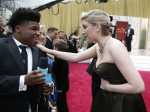 Jerry Harris, the star of the Netflix documentary series "Cheer," was arrested Thursday on felony charges of production of child pornography.
Denise Richards' exit from "The Real Housewives of Beverly Hills" has been a stormy one.
Openly gay rapper Lil Nas X took to Twitter to announce that he's written a children's book, "C is for Country."
Chris Evans is again addressing a blunder he made over the weekend in which he accidentally shared a NSFW pic in a recording shared to his Instagram Stories.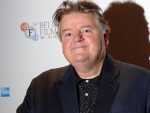 Robbie Coltrane, who played Hagrid in the film adaptations of the "Harry Potter" books, spoke up in support of author J.K. Rowling, whose recent comments about trans people have been widely criticized.
Neil Patrick Harris spoke with the "Today" show on Wednesday and revealed that he and his entire family had COVID and have since fully recovered.
Kim Kardashian West, Katy Perry and Leonardo DiCaprio are among celebrities taking part in a 24-hour Instagram "freeze" on Wednesday to protest against what they say is parent company Facebook's failure to tackle violent and hateful content and election m
Black actor John Boyega has stepped down from his role as a global ambassador for perfume brand Jo Malone after the company decided to hire a Chinese actor to replace him in an ad he created.
The FBI is investigating Jerry Harris, the openly gay breakout star from Netflix's docuseries "Cheer," for allegedly soliciting sex from minors, according to a report from USA Today.
1 thru 10 of 8764 Stories