Facebook employees are frustrated over CEO Mark Zuckerberg's decision to leave up posts by President Donald Trump that suggested protesters in Minneapolis could be shot.
While the numbers of COVID-19 cases and deaths continue to swell, the very treatments used to battle this deadly disease are triggering life-altering mental health effects.
As businesses begin to open back up and people prepare to re-enter the workplace, they should not let their guard down. This is especially important for the most vulnerable, including those with autoimmunity (AI).
U.S. health officials on Thursday released some of their long-delayed guidance that schools, businesses and other organizations can use as states reopen from coronavirus shutdowns.
From cafeteria staff to doctors and nurses, hospital workers around the country report frustrating failures by management to notify them when they have been exposed to co-workers or patients known to be infected with COVID-19.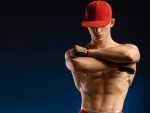 A stripper asks ethicist Lee McIntyre when it might be safe to go back to work. The answer might surprise you.
An openly gay TV weatherman was fired after sharing a Facebook post from a Minnesota rabbi that called out gun-toting, Confederate-flag waving "reopen" protestors.
How often have we said, "If I only had time" or "I've always wanted to learn about..."? Now is your time with Coursera.
Office jobs are never going to be the same.
Texas' Republican governor and top law enforcement officer on Wednesday came to the defense of a Dallas hair salon owner who was jailed for keeping her business open in defiance of the governor's restrictions meant to slow the spread of the coronavirus.