Gay Fire Island: The Latest
In his book "Bathhouse Babylon," industry insider Jameson Farn spills the tea about working in a sex establishment.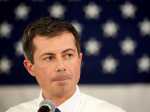 After Fox News host Tucker Carlson slammed Secretary of Transportation Pete Buttigieg for taking paternity leave during the current supply-chain crisis, the former presidential candidate struck back.
Netflix said Friday that it had fired an employee for disclosing confidential financial information about what it paid for Dave Chappelle's comedy special "The Closer," which some condemned as being transphobic.
Jennifer Coolidge will return to the second season of HBO's breakout comedy "The White Lotus," reprising her role as Tanya McQuoid.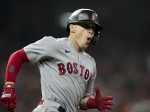 Carlos Correa paused a few seconds at the plate and tapped the spot on his wrist where a watch would be and hit a home run that led the Astros to beat the Red Sox in the ALCS.
Even in the depths of the pandemic -- even when the world locked down, leaving billions isolated and desolated -- there were those who danced.
A judge on Friday denied a last-ditch effort to dismiss a criminal case against actor Jussie Smollett.
The NFL has found no other current team or league personnel to have sent emails containing racist, homophobic or misogynistic language similar to messages written by Jon Gruden.
A government watchdog group said Friday that it had filed an ethics complaint against White House press secretary Jen Psaki.
Al Wolf is used to clearing one or two snakes from under houses but recently was called by a woman who said she had seen rattlesnakes scurry under her Northern California house.
President Joe Biden said Friday he would prefer to cut the duration of programs in his big social services and climate change package rather than eliminate some entirely.
Erin Granat & Machete Bang Bang's surprising comedy is a lively celebration that follows an elderly Alzheimer's patient's carefully planned last day on Earth.
Netflix chief Ted Sarandos once again defended Dave Chappelle's comedy special, which has been deemed transphobic, saying "content doesn't directly translate to real-world harm."
Australia has agreed to build a 20-kilogram (44-pound) semi-autonomous lunar rover for NASA to take to the moon as early as 2026 in search of oxygen.
Inflation at the wholesale level rose 8.6% in September compared to a year ago, the largest advance since the 12-month change was first calculated in 2010.
There are a number of new models on the horizon that promise big improvements. Here are five of them coming out in the next three to six months that Edmunds' experts believe will be worth the wait.
Apple CEO Tim Cook and retired NBA All-Star Dwyane Wade joined Utah leaders Wednesday to announce the completion of a local advocacy group's campaign to build new homes that provide services for LGBTQ youth in the U.S. West.
U.S. health advisers said Thursday that some Americans who received Moderna's COVID-19 vaccine at least six months ago should get a half-dose booster.
India reopened to fully vaccinated foreign tourists traveling on chartered flights on Friday in the latest easing of its coronavirus restrictions as infection numbers decline.
The LGBTQ+ community and their allies came together for Orlando's Come Out with Pride Celebration. There was something for everyone with a fantastic festival, amazing Pride Parade, plenty of entertainment, dozens of vendors, businesses and organizations.