1 thru 10 of 1317 Stories
ERs throughout California are reporting a sharp increase in adolescents and young adults seeking care for a mental health crisis.
Kondo is promoting her picture book. The story of Kiki, a squirrel with a hoarding problem, and Jax, a meticulous owl who loves to sort.
Chrissy Teigen said she felt honored to receive an award at the Baby2Baby Gala, but her acceptance speech wasn't all about her achievement: "No kid should go hungry. No kid should not go without the basics in their home."
A new BuzzFeed article reveals a same-sex couple on Instagram received threatening messages after partnering with Walgreens for their "FluFighters" vaccination ad campaign.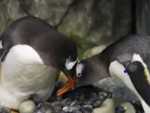 Famed Australian couple Sphen and Magic, a pair of male Gentoo penguins, shot to global fame last year when they fostered an egg and successfully hatched and cared for a female chick. Now the "power couple" are ready to be fathers again.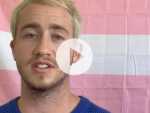 Musician Sam Switz interviews his mother about her understanding of his transgender identity.
If the Halloween candy starts to disappear, mom or dad is the likely culprit.
Ricky Martin and his husband Jwan Yosef are welcoming a new addition to their family after announcing last month they were expecting their fourth child.
Authorities say an Iowa family's attempt at a gender reveal party for a soon-to-be-born baby went horribly wrong when a homemade device that was meant to discharge colored powder instead exploded like a pipe bomb, killing a 56-year-old relative.
In a revealing new interview with the U.K. newspaper The Times Magazine, Jeff Goldblum revealed that his father kept his brother's sexuality a secret and sent him to conversion therapy.
1 thru 10 of 1317 Stories