1 thru 10 of 27037 Stories
Battling with one branch of government and opening a new confrontation with another, President Donald Trump announced Friday he was declaring a national emergency to fulfill his pledge to construct a wall along the U.S.-Mexico border.
Reporters who sought comment from wealthy West Hollywood political donor Ed Buck found themselves summarily repelled, with Buck curtly telling them to "Get a job, get a life."
Lawmakers from both sides are now condemning West Virginia state delegate Eric Porterfield in the wake of a string of inflammatory remarks, including comparing gays to the KKK, calling LGBTQs a "blight," and suggesting he would drown gay children.
A Seminole County, Florida teacher found himself in hot water quick as a bunny after reading the not-so-children's book "A Day in the Life of Marlon Bundo" to his first-grade class.
A Kansas public library has rejected a request to move three children's books with LGBT characters out of the children's section.
Chicago police said Thursday night that local media reports that the attack against "Empire" actor Jussie Smollett was a hoax are unconfirmed.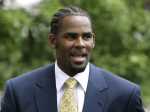 Attorney Michael Avenatti said Thursday that he has given Chicago prosecutors new video evidence of R&B star R. Kelly having sex with an underage girl.
Steven Spielberg, Lady Gaga, Spike Lee and Glenn Close have a message for Supreme Court Justice Ruth Bader Ginsburg: Get well soon.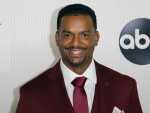 "The Fresh Prince of Bel-Air" star Alfonso Ribeiro has been denied a copyright for the "Carlton" dance, which he's suing two videogame makers over.
If President Donald Trump declares an emergency to build the wall with Mexico, he still needs money to pay for it. And shifting money from other accounts to deliver the $5.7 billion he wants is not without political problems.
1 thru 10 of 27037 Stories