1 thru 10 of 27862 Stories
Cruise passengers drifted through the streets of Old San Juan Thursday as shop owners took plywood down from store windows and painted over graffiti demanding Gov. Ricardo Rosselló resign.
Democrats on the House Judiciary Committee who will question former special counsel Robert Mueller next week plan to focus on a narrow set of episodes laid out in his report.
Netflix has sent a cease and desist letter to Super Happy Fun America, the group responsible for organizing the upcoming Straight Pride Parade in Boston, telling them they are not allowed to use their logo or name in any materials.
The New Republic pulled queer writer Dale Peck's piece criticizing Pete Buttigieg for being homophobic. But was it? (You can read it here.)
Kevin Spacey's legal woes are not over, despite the collapse of the only criminal case brought against the two-time Oscar winner since he became mired in sexual misconduct allegations.
President Donald Trump said Thursday he was unhappy with his supporters chanting "send her back" after he assailed a young Democratic congresswoman who he's suggested should leave the U.S.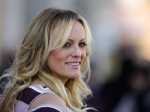 Court records released Thursday show Donald Trump was aware of efforts to keep a porn star and a Playboy centerfold silent in the days leading up to the 2016 election.
Michael Johnson, the former wrestler from Lindenwood University who was convicted of transmitting HIV, was recently released from Missouri State Prison and is speaking out about his story with HIV. He hopes to advocate for updated exposure laws.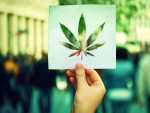 The agency overseeing California's legal marijuana market has been overmatched by the job and is struggling to hire sufficient staff and set an overall strategy for the nation's largest cannabis economy, an audit found.
Berkeley, California, has adopted an ordinance to replace some terms with gender-neutral words in the city code.
1 thru 10 of 27862 Stories