1 thru 15 of 6850 Stories
A report says Facebook and the Federal Trade Commission are negotiating a "multibillion dollar" fine for the social network's privacy lapses.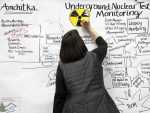 The latest round of testing on Alaska's remote Amchitka Island found no radioactive material has leaked from locations where the federal government conducted underground nuclear tests there decades ago, a federal official said Tuesday.
Democratic National Committee Chairman Tom Perez is declaring a major victory ahead of the 2020 presidential election, with the help of one of his most well-known predecessors.
A new piece from the New York Times looks at the subscription service OnlyFans and speaks with Matthew Camp, a popular 34-year-old go-go dancer from New York who found success on the platform.
With their $26.5 billion merger hanging in the balance, top executives of T-Mobile and Sprint are taking their case to Congress, arguing that joining their companies won't hurt competition or jack up consumer prices for wireless service.
From the Drudge Report to The New York Times, sex robots are rapidly becoming a part of the national conversation about the future of sex and relationships.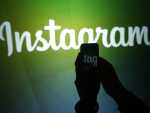 An Instagram account that published comic strips depicting the struggles of gay Muslims in Indonesia has disappeared from the site following a frenzy of moral outrage online in the world's biggest Muslim nation.
The U.S. military wants to expand its use of artificial intelligence in warfare, but says it will take care to deploy the technology in accordance with the nation's values.
When mysterious operatives lured two cybersecurity researchers to meetings at luxury hotels over the past two months, it was an apparent bid to discredit their research about an Israeli company that makes smartphone hacking technology.
Arizona is trying to catch up to 10 states with laws allowing electronic monitoring and other technology that aim to deter abuse of vulnerable people at long-term care facilities following the rape of an incapacitated Phoenix woman.
A year after Amazon opened its first cashier-less store, startups and retailers are racing to get similar technology in stores throughout the world, letting shoppers buy groceries without waiting in line.
Apple has released an iPhone update to fix a software flaw that allowed people to eavesdrop on others while using FaceTime.
Facebook is pushing back against a German ruling that could make it harder for the company to combine data from all the services it runs in order to target ads even more precisely.
Walmart workers can now see a doctor for only $4. The catch? It has to be a virtual visit. But patients have been slow to embrace virtual care.
Spotify is making a bigger bet on podcasts as it looks to bring a Netflix-like model of original programs to the audio world.
1 thru 15 of 6850 Stories