1 thru 15 of 6941 Stories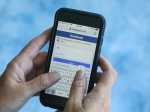 Facebook left hundreds of millions of user passwords readable by its employees for years, the company acknowledged Thursday after a security researcher exposed the lapse.
As the computing industry grapples with its role in society, many people, both in the field and outside it, are talking about a crisis of ethics.
Months after Microsoft, Amazon, and Apple dropped an app that allegedly shills so-called "conversion therapy," Google still provides the app a platform — despite the practice having been outlawed for minors in a number of states.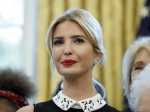 Ivanka Trump, the president's daughter and a powerful White House aide, did not preserve all of her official emails as required by federal law, and her husband, Jared Kushner, used a messaging application to conduct U.S. business.
South Korean police said Thursday they've arrested four people on suspicion of secretly taking videos of about 1,600 guests in hotel rooms and posting or streaming them on the internet.
If you're trying to be more eco-friendly at home, should you use your kitchen garbage disposal? It depends.
Facebook will overhaul its ad-targeting systems to prevent discrimination in housing, credit and employment ads as part of a legal settlement. For the social network, that's one major legal problem down, several to go.
A woman who operated a popular YouTube channel featuring kids is facing allegations she used pepper spray to discipline her seven adopted children, and locked them for days in a closet.
Search warrant documents made public Tuesday show the FBI used highly secretive and controversial cellphone sweeping technology to zero-in on President Donald Trump's former personal lawyer.
Apple has unveiled a new iPad that's thinner and slightly larger than its current entry-level tablet.
The Wall Street Journal reports that the National Enquirer's publisher paid $200,000 to obtain intimate texts between Amazon CEO Jeff Bezos and his mistress Lauren Sanchez.
Facebook's effort to establish a service that provides its users with local news and information is being hindered by the lack of outlets where the company's technicians can find original reporting.
After it was announced in December that Tumblr would ban pornography from its platform, several users said they would leave the site as they primarily used it to view x-rated content.
Facebook is rolling out technology to make it easier to find and remove intimate pictures and videos posted without the subject's consent, often called "revenge porn."
Even as studies were showing increases in symptoms of depression and in suicide among adolescents since 2010, some researchers called the concerns overblown. But a new analysis suggests the mental health epidemic affecting the young is all too real.
1 thru 15 of 6941 Stories