1 thru 15 of 2598 Stories
North America's skies are lonelier and quieter as nearly 3 billion fewer wild birds soar in the air than in 1970, a comprehensive study shows.
Scientists say they've deciphered features of the skull and some other details of a mysterious, extinct cousin of Neanderthals by analyzing its DNA.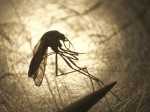 The number of U.S. deaths and illnesses from a rare mosquito-borne virus are higher than usual this year, health officials report.
A diver and maritime history buff has found two schooners that collided and sank into the cold depths of northern Lake Michigan more than 140 years ago.
Young people afraid for their futures protested around the globe Friday to implore leaders to tackle climate change, turning out by the hundreds of thousands to insist that the warming world can't wait any longer.
President Donald Trump and his team are distorting the facts in explaining the administration's decision to stop California from setting its own emission standards for cars and trucks.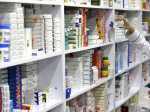 A cheap, daily pill that combines four drugs has been tested for the first time in the United States to see if it works as well among low-income Americans as it has in other countries to treat conditions leading to heart attacks and strokes.
A top NASA manager cast doubt Wednesday on the space agency's ability to land astronauts on the moon by 2024.
One California lawmaker is already working on a way to preserve at least some of the state's environmental muscle: Rebates for electric cars.
For the first time in nearly a century, a rare California trout species will swim in a mountain creek that is its native habitat, marking a major milestone that conservationists hope will lead to a thriving population.
President Donald Trump threatened to unleash the Environmental Protection Agency on San Francisco Wednesday after a California visit during which he blamed the homelessness crisis on "liberal" policies.
A new vaccine deliberately constructed to prevent the poliovirus from regaining virulence may be the answer.
The key to carbon dioxide's strong influence on climate is its ability to absorb heat emitted from our planet's surface, keeping it from escaping out to space.
Just 2% of the ocean floor is filled with coral, but the branching structures — shaped like everything from reindeer antlers to human brains — sustain a quarter of all marine species.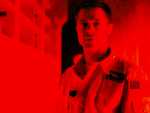 Brad Pitt, star of the new space movie "Ad Astra," had a burning question for a real-life astronaut.
1 thru 15 of 2598 Stories