Gay Fire Island: The Latest
A great deal could be written about barbecue, and much of it already has been. But this recent offering from the University of Georgia Press demonstrates there's clearly room for one more.
South Bend, Indiana, Mayor Pete Buttigieg is telling officers after a fatal police shooting that they must activate their body cameras during any interaction with civilians.
Trump jabbed at the press and poked the eye of the political establishment he ran against in 2016 as he kicked off his reelection campaign with a grievance-filled rally that focused more on settling scores than laying out his agenda for a second term.
Actor John Cusack is apologizing for tweeting an anti-Semitic cartoon and quotation after defending the post, then deleting it.
A record number of people attended the 43rd Providence Pride Festival. With the Ladies from Ru Paul's Drag Race on stage, thousands turned out for this fun filled day.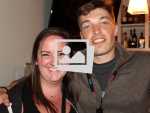 The Provincetown Film Festival ended its 21st edition on Sunday night at the Pilgrim House. See who came out.
The Ptown Film Fest celebrated its honorees at the Schoolhouse art gallery in the East End. Honorees Judith Light, John Cameron Mitchell and Jillian Bell were in attendance. Check out the photos.
The Provincetown Film Festival turned 21 this year. See who came out to celebrate this big birthday at the festival's opening night party on June 12 at the Crown and Anchor.
YouTuber Elijah Daniel is new mayor of Hell. His first act? Renaming the town Gay Hell in honor of Pride month.
An Alabama mayor and city leaders refused to acknowledge questions on the mayor's statements about "killing out" gay and transgender people at a city council meeting.

It was a mini crime wave, reportedly carried out over a span of approximately 75 minutes by teenagers as young as 15. Among their victims: A gay couple who say they were targeted for a savage beating because of their sexuality.
Most people attending "Convention" know how things end, but the journey there is a fascinating and funny history lesson.
The photo shows a decorated Navy SEAL holding up the head of a dead Islamic State fighter by the hair while clenching a knife in his other hand.
Diplomats and climate experts gathered Monday in Germany for U.N.-hosted talks on climate change amid growing public pressure for governments to act faster against global warming.
Tens of thousands of Americans each year are dropped by their insurers over payment issues, sometimes with little or no prior warning from their insurers.
The world's biggest pizza company is teaming up with Nuro, a Silicon Valley startup that makes unmanned delivery vehicles.
Milan mainstays Fendi and Armani closed out four days of menswear previews on Monday, capping a lighter-than-usual program with some of the Italian fashion world's top labels altering their show rhythms.
A recent study found lean white meat had the same effect on cholesterol levels as lean red meat. While this might be construed as good news by lovers of red meat, more research on this topic is needed for a clearer picture.
Transportation Security Administration screeners at Newark Liberty International Airport discovered six smoke grenades in a passenger's carry-on bag as he attempted to board a flight to the Dominican Republic.
Providence Pride weekend started with multiple clubs blocking off the streets so that everyone could party outside! EDGE visited The Dark Lady/Alley Cat, The Stable and The Providence Eagle's parties.