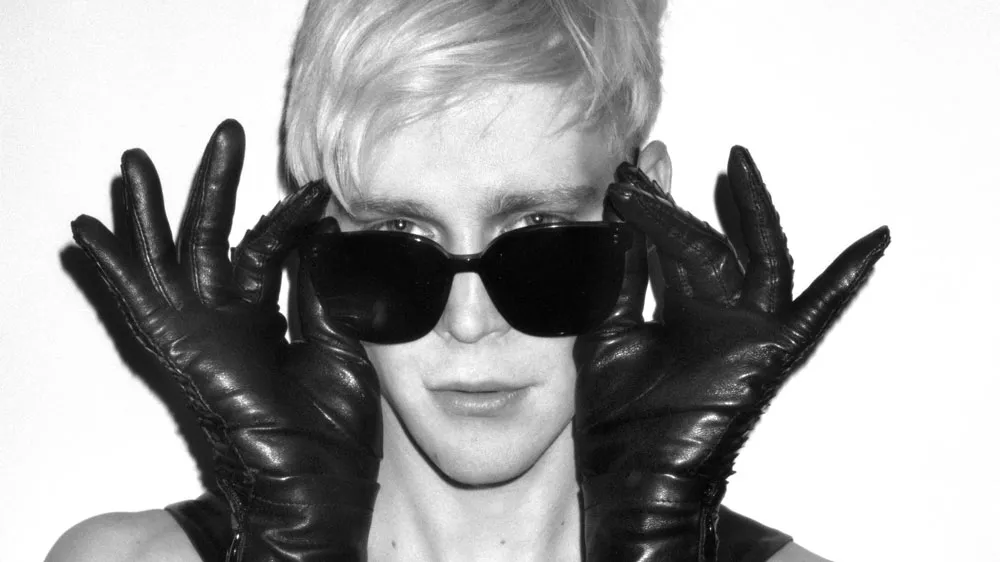 EDGE Interview: Pianist Micah Finds His Voice in All Kinds of Music
Classically trained pianist Micah McLaurin is a 21st century artist who doesn't want to forget the past. The 28-year-old began his career at the age of 8 when his grandmother gave him a piano. The second-hand instrument may have had smashed keys, but Micah took to it with passion, so much so that it became apparent that music – in this case classical music – would be a huge part of his life. He entered the prestigious Curtis School of Music at 18, followed by graduate work at Julliard. At 22, he won "the 2016 Gilmore Young Artist Award an award given every two years to the two most promising pianists in the country, age 22 and younger," according to his Wiki entry.
He has gone onto perform with such leading institutions as the Philadelphia Orchestra, the Cleveland Orchestra, and with orchestras in Montevideo, El Salvador, and Italy. Micah made his Lincoln Center recital debut at Alice Tully Hall in 2019, and has released two albums -- "Micah McLaurin Live" in 2020, and in 2021 released his studio album "Chopin." Next up is a third album, "Diamonds."
But Micah's musical interests extend beyond the classical realm. He is, in short, redefining what it is to be a musical artist with his embrace of pop sensibilities. Not only, his website reads, is he inspired by the giants of romantic music (Chopin, Rachmaninoff and Liszt), but also by the great pop divas (Lady Gaga, Madonna and Donna Summer). "By merging his unparalleled piano skills, his talents as a composer and vocalist with his flair for fashion and out-and-proud sensibility Micah has earned his place as part of the pop scene," his website says.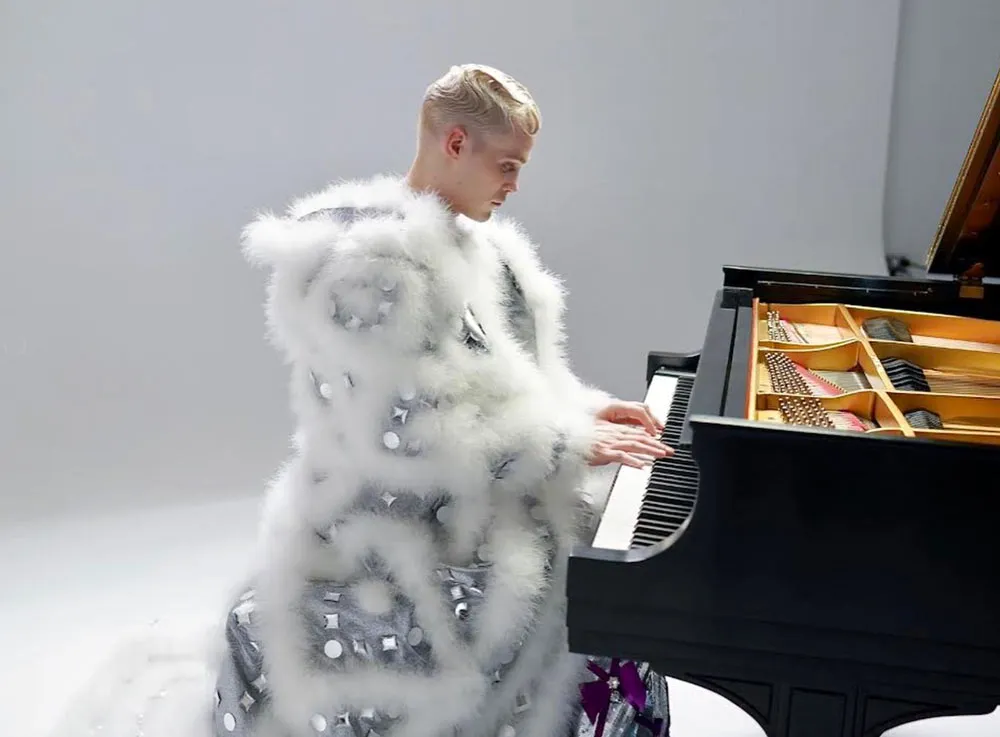 And in his embrace of fashion, the strikingly handsome and most assuredly queer Micah shows he could easily have pursued a modeling career. For the couture he wears in his videos, Micah turns to Zaldy, the designer responsible for the stunning silver coat adorned with ropes of white fur he wore for a Christmas video, or the revealing white cocktail dress he wears in his Madonna medley.
"I just get captivated by some pieces of clothing or costumes – the same way I do about music. I choose what I'm drawn to and what I feel good in," he told the website SpoletoUSA when he was to appear at the prestigious Spoleto Festival earlier this year just a few miles from where he grew up. "And because these are performances, I want to add a kind of fantasy. You're not just walking into a museum or another stiff environment. I don't want my performances to feel like the everyday."
And for a sign of his musical breadth, check out his recent recording of a song made famous by Marilyn Monroe some 70 years ago – "Diamonds Are a Girl's Best Friend." Written by Jule Styne and Leo Robin for the musical "Gentlemen Prefer Blondes," this cheeky ode to gold-digging gets a fresh jazzy interpretation in Micah's rendition. There's also his latest release, his lyrical take on Henry Mancini's "Moon River" (from the film "Breakfast at Tiffany's) – both show his unique and sophisticated approach to pop, both old and new. On both songs he performs with the Royal Philharmonic Orchestra. Both songs are part of "Diamonds," an upcoming album of eight standards, each with a different meaning for him. For instance, "Can't Help Falling in Love" was the first song he ever performed. Micah is releasing a single from this album each month with the full album following. He is also working on an album of pop songs.
EDGE spoke to Micah recently about his career, his love of classical and pop music, and his amazing fashion sense.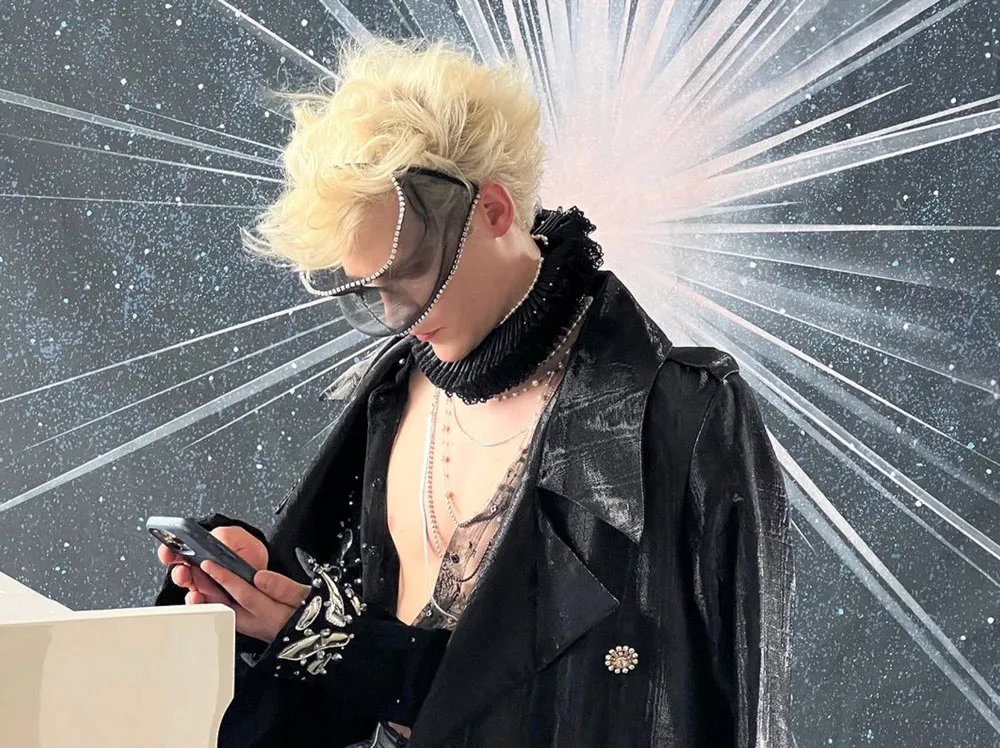 EDGE: How did you first get into music?
Micah McLaurin: I was eight years old, and my grandmother who plays the piano gave us her old piano when she got a new one. It was an upright piano and it had smashed keys on it because my uncle took a hammer when he was a kid and he smashed them. That is the piano I learned on. My mom got me a book called "Teach Yourself to Play the Piano." She tried to introduce all the seven kids to the piano, but I was the one who was the most interested in learning.
EDGE: What was it about the piano that drew you in?
Micah McLaurin: For me, it's always been the sound of the piano. Is so majestic, powerful, and emotional. I also love that you can play the whole song. You get to play the harmony and the melody. You don't just play a line or a melody, but you really get to feel everything under your fingers. You have full command over the interpretation and the emotions within the music.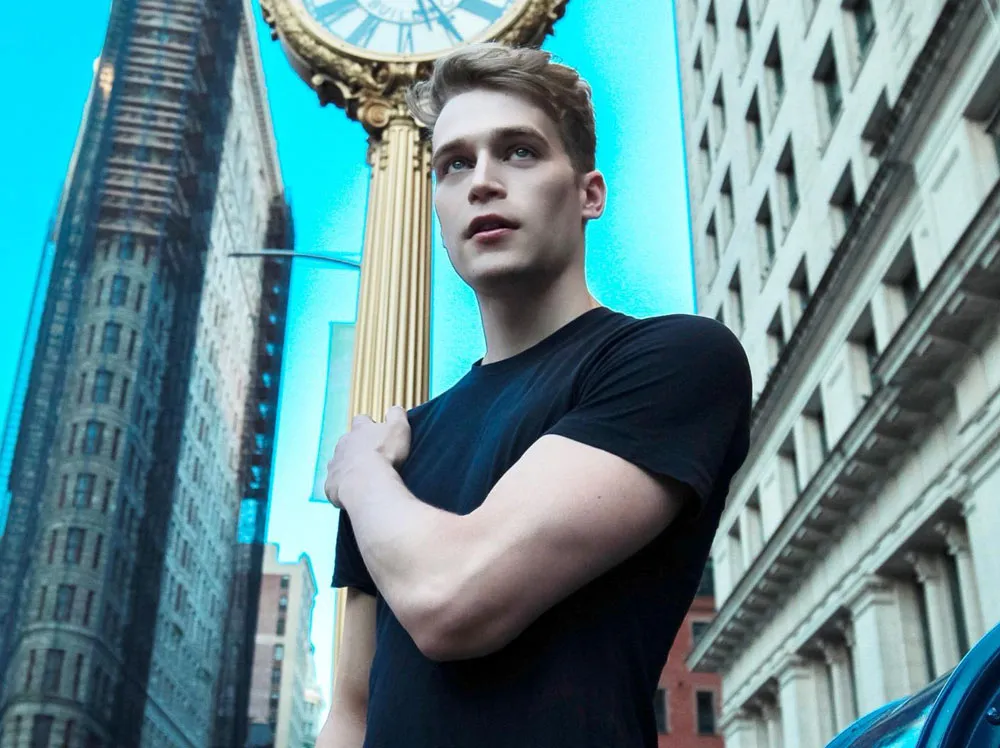 EDGE: How did classical music appeal to you?
Micah McLaurin: Piano and classical music is king. It's so regal, emotional, and powerful. It really displays the piano at its greatest and in its most expressive capabilities. It can sound orchestral. It can sound vocal. There are really no limits. I think classical music takes the piano to its absolute limit. It also explores the breadth of what the piano can do.
EDGE: Tell us about your upcoming album, "Diamonds."
Micah McLaurin: It's my first output where I've had complete creative control. They're my arrangements of standards and cover songs. I really got to put my own voice into them and harmonize and arrange them in a way that felt new and fresh. Whereas with classical, you don't get to do any of that. You play the same notes that everyone else has played for hundreds of years. With this album, I feel the ownership of it all. I can put more of myself into my own arrangements without feeling like I am stepping on the toes of the composer or that I'm doing something wrong or forbidden.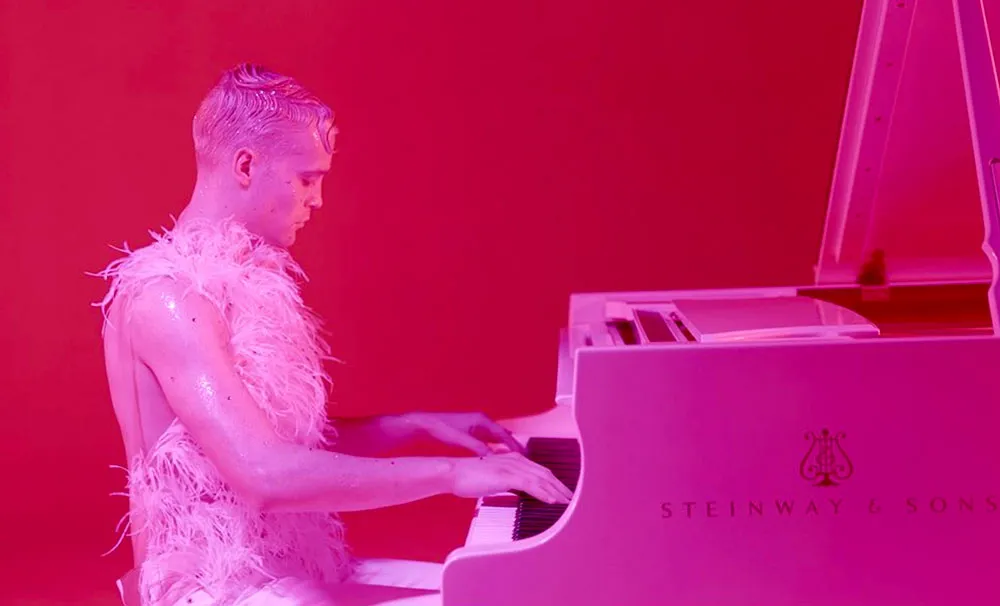 EDGE: When you compose a piece does it start with an idea or a motive?

Micah McLaurin: When I'm arranging, it usually starts by choosing a song first and then I'll listen to different versions of it. I then decide if it is missing something and what would I do differently while playing it. For the songs on this album, I'm playing them because I feel like I could add something to it that I didn't feel existed already.

EDGE: You recorded the album with the Royal Philharmonic Orchestra in London at the historic Abbey Road Studios. What was that experience like for you?

Micah McLaurin: It was amazing! The Royal Philharmonic is one of the best orchestras I've played with, and I played with the Philadelphia Orchestra and the Cleveland Orchestra. They were just a pleasure to play with. The strings' sound is amazing. They just ooze. They're so beautiful on the record. Then to play in the Abbey Road studio, you have the history and its legendary status, the halls feel like there's a buzz with all the history and the energy there.


Watch Micah performs "Diamonds Are a Girl's Best Friend."

EDGE: Your new single was just released "Diamonds Are a Girl's Best Friend." Why did you choose that song?

Micah McLaurin: I started arranging and looking at jazz music during the pandemic and I always loved that recording of Marilyn singing it. The arrangement is so fantastic and fun. For this album, it was one of the first songs that I wanted to play and develop into a piano version because there isn't one as far as I know.

EDGE: Let's talk fashion. Your outfits are amazing. Are they your creations?

Micah McLaurin: They're definitely not my creations. Designing is one thing I don't think I could do very well. A lot of my clothes are by Zaldy. He's an amazing designer who has worked with a lot of pop stars and he's also RuPaul's designer. He's been amazing to work with and He really brings any idea I have to life. His designs add so much to the performance and to the feel of the music. When I put them on and when I'm playing, I feel different. They really make you feel like you stepped into a fantasy.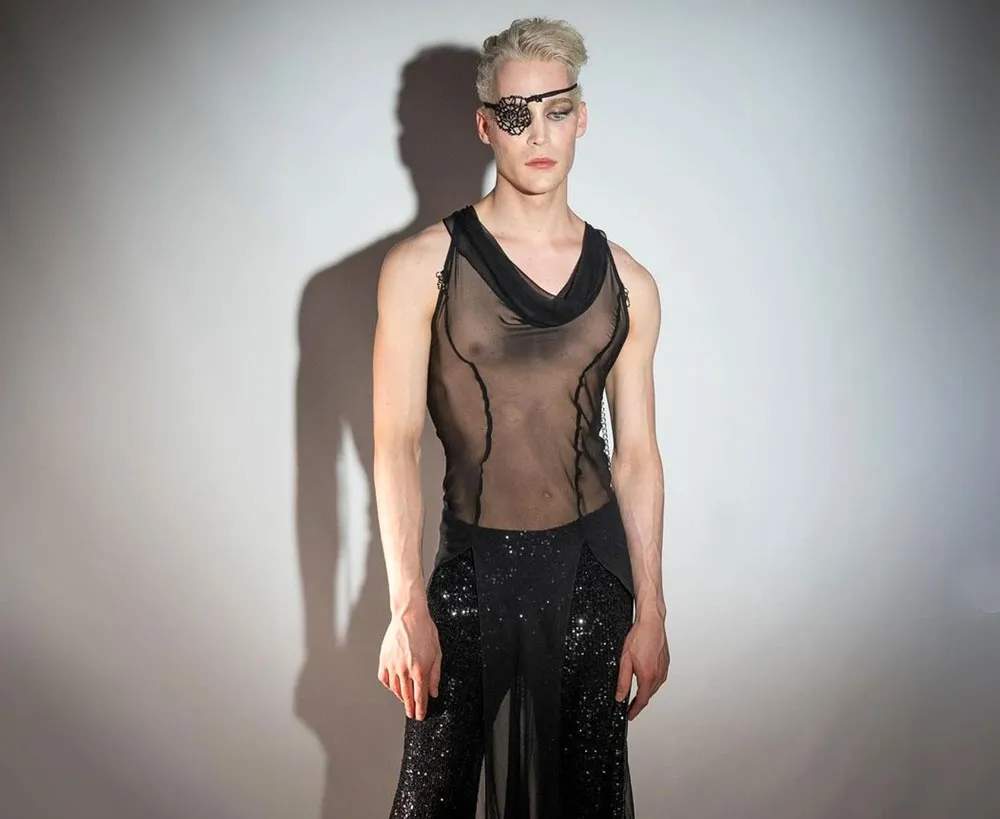 EDGE: You are doing a wonderful job of making classical music accessible and enjoyable to a younger audience. What has it been like making that connection?
Micah McLaurin: I do feel like there's a disconnect with classical music in today's world, especially with younger people. I feel like I'm very much a person of the modern world and I was trying to figure out how I could fix that connection. So, I started with myself and what I was feeling about classical music and how very complicated it can be and there are some parts of it that I feel are unnecessary, like a lot of development and intellectual parts of it. I wanted to strip it down to its bare essentials and play songs that I really felt moved by. I didn't feel like there was excess in terms of timing or compositionally, so I tried to make it more accessible for me, but also for the listener.
EDGE: Growing up as a queer kid in South Carolina, did music save you?
Micah McLaurin: It definitely did. There were a lot of challenges growing up there, so music was my saving grace. It really helped me find my voice. I didn't really speak back then and that was how I communicated with people. That's how I communicated my emotions. I had really deep emotions and pain that I couldn't express so I did it with music and that was my voice.
For more on Micah, visit his website.
---